I went walking a little bit today after Penny showed me around and before grabbing dinner and coming home. Even though it is just after 9:00, I am sitting here ready for bed and enjoying the fact that Glee is on! I can't wait for my head to hit the pillow though!
Of course I took tons of pics... I know blog readers love photos!
View from the Magdalen Bridge
Patisserie where I enjoyed a strawberry milkshake with Penny.
I found Lush! But I walked in an English chap called me "love" and told me they were closed for the night. I will return for some bath bombs!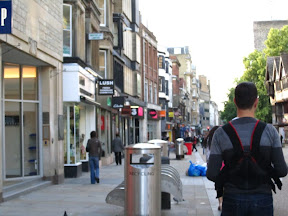 Lovely arch
Inside a library courtyard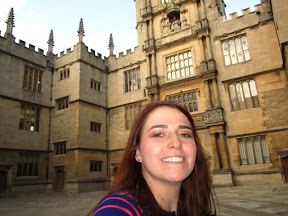 Get to know and love the self portrait- I will become a master!
This building was gorgeous!
Walking down high street. Taxi!
Siansbury's on The Plane... Where I bought groceries.
Okay that is enough for tonight.
Zzzzzzzzz.