I have arrived safe and sound.
No major issues save for one screeching toddler that seriously tested my plane rage capabilities.
Luckily the 2nd leg of the trip was without said toddler so I half enjoyed it. 2 inflight movies (just go with it and going the distance), a pasta dinner, 4 hour snooze, breakfast, 15 minutes of circling London before cleared to land and I have arrived.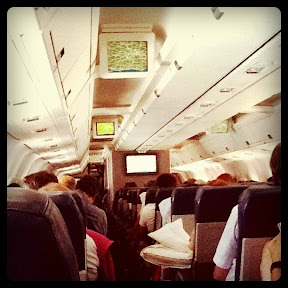 I am unpacked, showered, and ready to go explore Oxford shortly.
(no worries I have someone going with me from work)
The view from my kitchen. Quite adorable I think.
Let the adventure begin!
- Posted using BlogPress from my iPad