Today was a big day. I packed up my bags and said goodbye to my home of 8 weeks here in Oxford. I didn't move far away, but away nonetheless.
You've been good to me Frideswide. I will stop by and say hi, don't you worry!
I will miss you circus street :(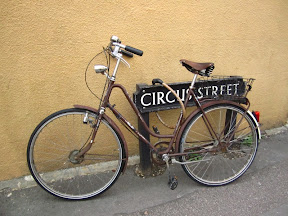 But! There was a reason for my move, I needed a bigger place because I have a visitor!
(that's my Ma in case you didn't know.)
But my new place is lovely as well and I look forward to exploring a bit around here.
Plus, the view from my bedroom isn't too bad...
- Posted using BlogPress from my iPad