Stupid blogpress shut down and deleted my post. Grrrrrrrr!
Nothing terribly exciting today. Some shopping at Primark. Picked up 2 tops, a pair of ballerina flats, and 2 pairs of the cutest little sunglasses for my favorite little people.
Then a quick stop at Sainsburys for some dinner necessities. It was time to bust out the Skyline Chili!
Almost like home only the cheddar here is not bright orange. Bummer.
Friends and Skyline. It was a good evening.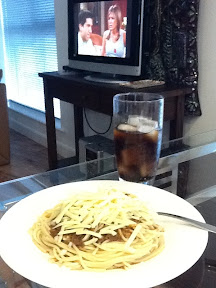 Then finally used my mask!
Pampering is good for the soul :)
And with that, it is almost bedtime.
Have a great week everyone!
- Posted using BlogPress from my iPad