So I had to take a nap today... At 7:00pm! I just couldn't help it I was completely exhausted.
Yesterdays barbecue as lovely and I was welcomed in as a member of the family. We had fantastic Greek food, lots of wine, birthday cake, wine, cheese, wine... I think you get the picture. I even had a perfect margarita made for me by the host. He really knows his spirits! It made yesterday a lot easier for me given that I know everyone back home is celebrating with picnics and parties.
Sadly no photos other than the obligatory outfit shot. I wore my new top from River Island.
Today I set out for Stratford with Penny and her husband. It was such a nice day. Thank goodness I wore my cardigan though because it got a little cooler and with that on it was perfect.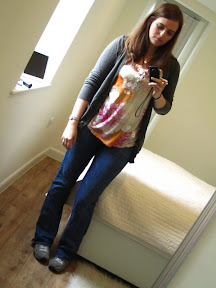 I will recap completely tomorrow, but here are some of my fav snaps of the day. I will save my absolute fav for tomorrow though... It isn't what you would think.
Wheat fields at Rollright Stones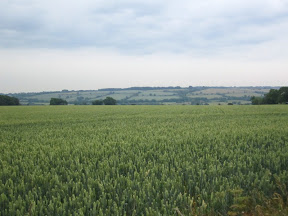 The river at Stratford upon Avon
Birthplace of William Shakespeare
My first Pimms! (no I did not drink that entire pitcher... But I did find out that Pimms has alcohol in it! I had no idea, I thought it was a soft drink.)
And with that my friends, I am off to bed. I will be spending my nations birthday at work. Bummer. The bright side is that in 4 sleeps I will be back on American soil and I am taking Friday off instead!
P.s. That pitcher is definitely coming home with me. It will be very handy in our bar!
- Posted using BlogPress from my iPad