So it's getting to the end of 2009 and with the end of a new year comes resolutions, extra pounds, freezing cold weather, and...
A NEW DATEBOOK!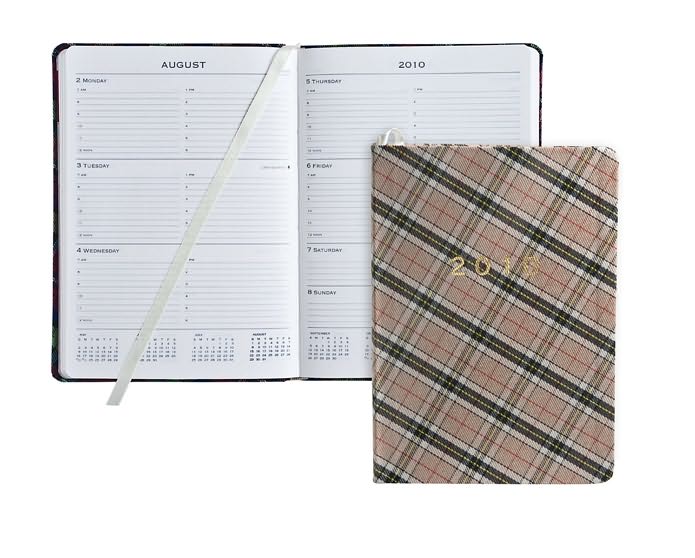 I picked up this lovely bit at Barnes and Noble over the weekend and am so thrilled! (Even the gal at the checkout commented that it was too cute) I've already started marking birthday and anniversaries and holidays in it. (I may or may not have been in BW3's filling up the pages with said events)
I just love agenda books. I even remember back in high school I had a datebook that was filled to the brim with notes, events, drawings, etc. It was a thing of beauty. Perhaps it gives me a sense of accomplishment but I just get all warm and fuzzy inside when I can make a list and cross things off. Surely I can't be the only one who will add things I've already done to a list just so that I can cross them off!